El Grupo Los Morales estará grabando en los estudios del Canal 22 de Charlotte el programa The Tony D Now Show donde fueron invitados.  Serán el primer grupo Latino que se presenta en este programa.
Los Morales estarán cantando por vez primera en publico, parte de lo que sera material de su proximo disco. Estas canciones son el resultado de varios meses de trabajo creativo en los cuales se compusieron diversos temas para esta producción.
UPDATE
The Tony D Now Show with Grupo Los Morales estara al aire este próximo 2 de mayo del 2014. por Channel Accesss 21 TWC.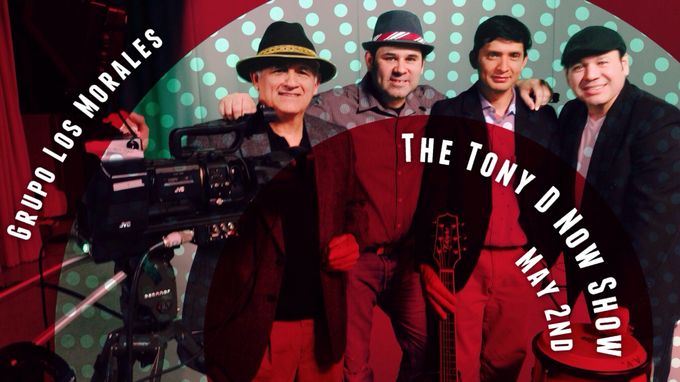 En la foto en el estudio de grabación de Izq. a Derecha: Jesus Morales, Alberto Morales, Oscar Gallego (Presentación Especial), AV Alvarado (Presentación especial).